Cadillac Oil Change Near Me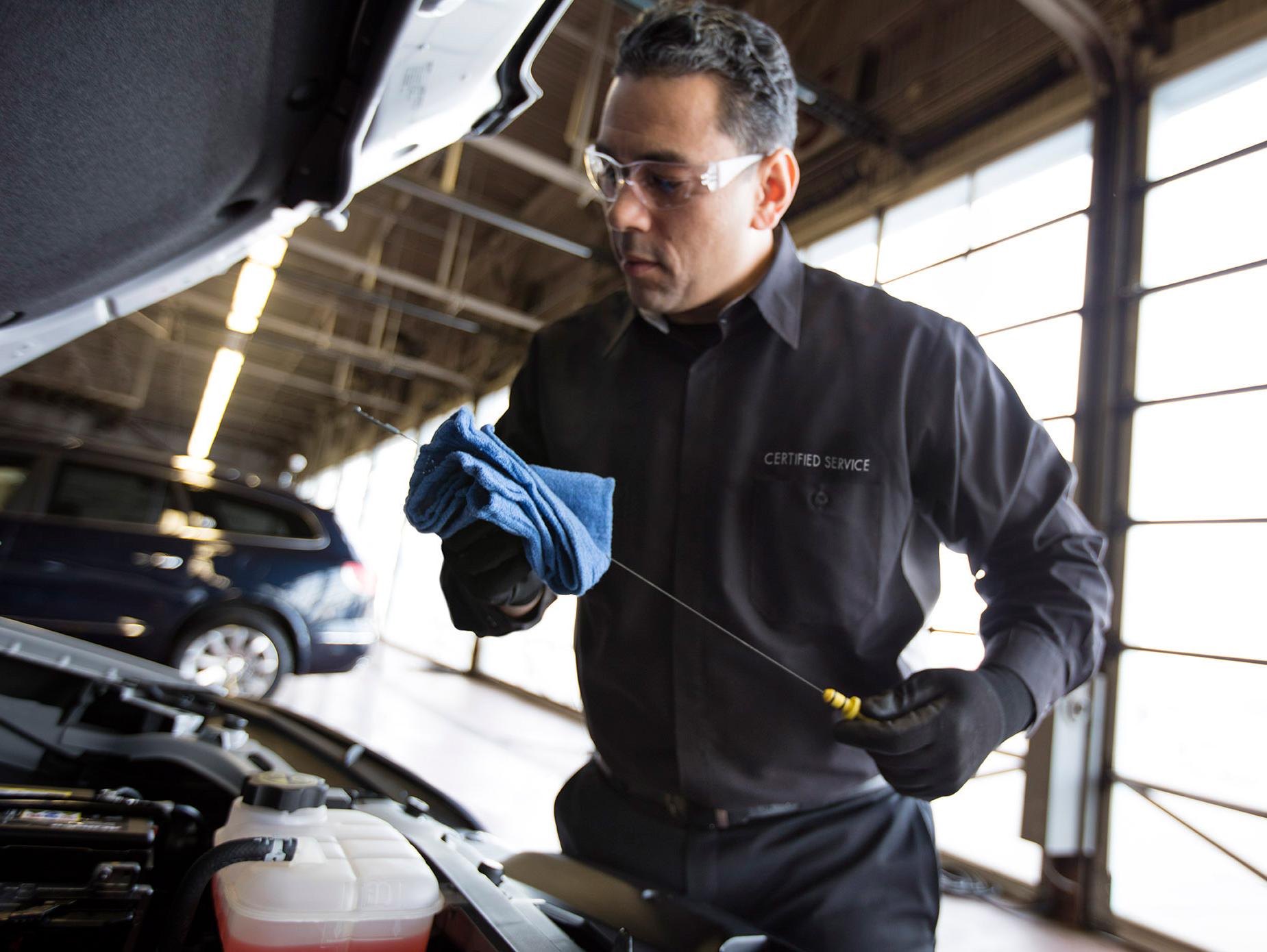 When Should I Get My Oil Changed in KANSAS CITY? 
If you drive an earlier model car, it is a good idea to get an oil change just about every 3,000 miles. In newer cars, it is okay to change your oil every 5,000 to 6,000 miles, approximately. Check your owner's manual for the most accurate info on how frequently you should get an oil change. If you're searching for a high-quality place to get your oil changed in KANSAS CITY, come to the Cable Dahmer Cadillac of Kansas City service center. Our well-trained technicians can do oil changes on Cadillac vehicles in addition to other automakers. Schedule a
service appointment
with us online or give us a call at 888-921-5562 to get an oil change near you. Don't forget to ask about any current
oil change specials
.
Engine Oil - The Lifeblood of your Cadillac
Motor oil is produced with petroleum-based and non-petroleum-synthesized chemicals; it's utilized to lubricate vehicle engines, which controls friction and decreases damage on vehicle engine components. Contaminants created throughout combustion process are also contained and kept by the oil and oil filter. Ensuring that your car always has suggested oil standards can help optimize your engine's efficiency when running, aid the prevention of the formation of debris, and help out with reducing toxic emissions that get released into the atmosphere. You should examine your car's oil about every 600 miles, as well as before every long journey, simply to be sure that your car or truck is running with the best oil levels.
Cable Dahmer Cadillac of Kansas City
1151 W 104TH ST
KANSAS CITY
MO
64114-4545
US
Schedule Service & Request Concierge Service